CLICK HERE TO SEE THE 2010 SALUTE!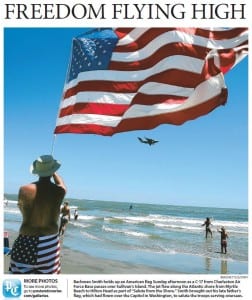 The 2010 Salute from the Shore was a resounding success witnessed by hundreds of thousands of people. The outpouring of support for our armed forces was truly special, as you can see. We would like to thank all those who participated, and especially the volunteer pilots and crew who flew the mission from Charleston Air Force Base.
Please check back often for updates as July 4, 2011 approaches!