Flyover Schedule
The 6th Annual Salute from the Shore will begin, as always, at 1:00 PM on July 4th in Cherry Grove, SC, just north of Myrtle Beach.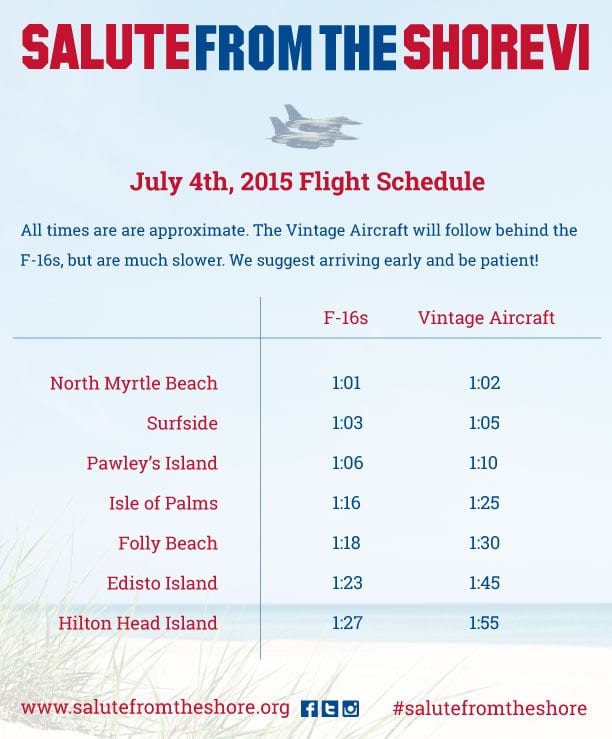 A flight of two F-16s from the 20th Fighter Wing based at Shaw Air Force Base will begin the flyover promptly at 1:00 PM and cover the entire coast, circling Patriot's Point in Charleston before concluding their run south of Hilton Head. We are honored to have these professionals from Shaw supporting us again this year!
Due to the large number of vintage military aircraft involved and their different flight speeds, the planes will be grouped according to speed and will follow the F-16s. This will give everyone on the beaches a longer experience! The slower planes will start first and will be visible over Cherry Grove quickly. There will be other flights of planes that will be visible at different times at different points along the coast…but all should be visible between 1:00 and 2:00 PM on the Fourth of July.
Planes and Pilots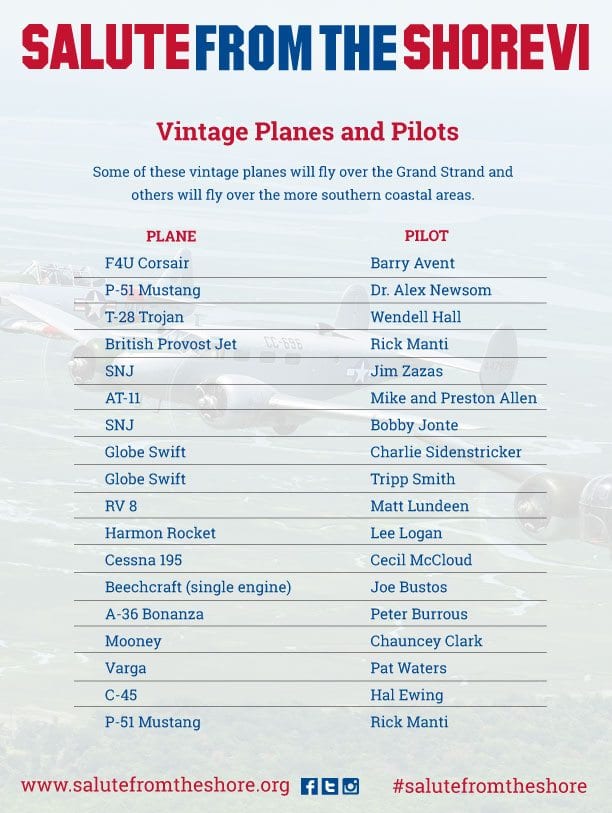 Post or tweet using the hashtag #salutefromtheshore to keep your Salute participants updated on the planes' progress down the coast. See you on the beach!