In times like these, we're more thankful than ever for those that serve our country—no matter how they serve. Whether it's on the frontlines overseas or on the frontlines in the hospital during a pandemic, we salute everyone that works to make our country a safe place to live. We are excited to get back to the coastline this summer with our 11th Annual Salute from the Shore to offer our thanks through our Salute!
Are you ready for this year's Salute? We're busy counting down the days, finalizing the planes that will be participating, and making sure that we have our patriotic gear ready to go for a full day on the beach.
Our Swag Shop is officially open for the season and our 2020 shirts and swag are available for you to order!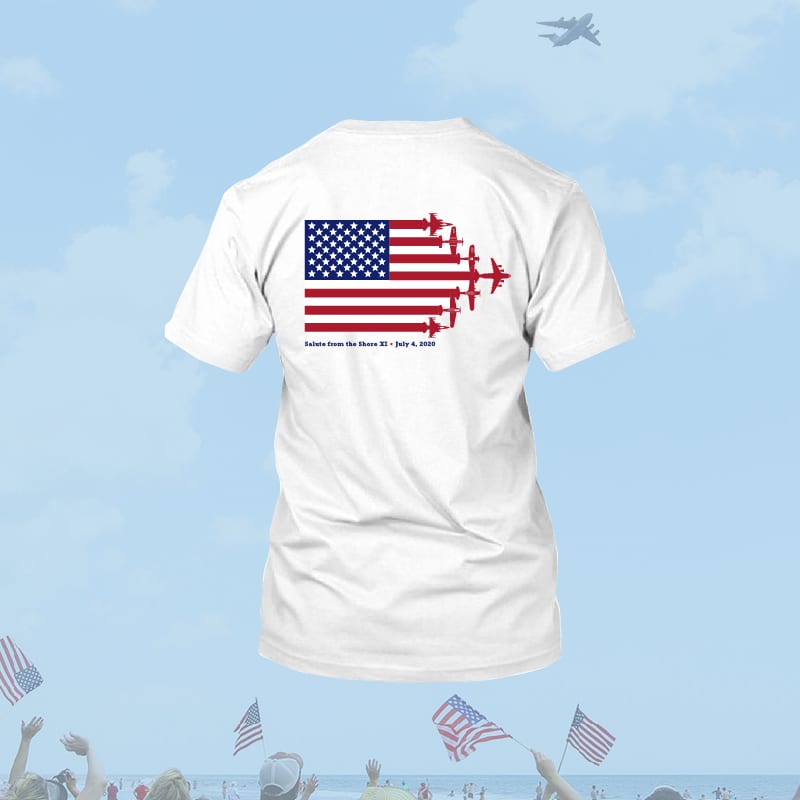 We have a great-looking, well-priced t-shirt for you to wear to support Salute from the Shore, as well as lots of other merchandise. Click over to the Salute Swag Store to buy yours now! All purchases help fund our non-profit mission to honor the military each July 4th.
Shop the store here: https://teespring.com/stores/salutefromtheshore
Which shirt design are you planning to order for you and your family? Be sure to tag us in your photos and Instagram stories when your swag arrives! We can't wait to see everyone all decked out on the beach this July!