Save the Date for Saturday, July 4, 2020!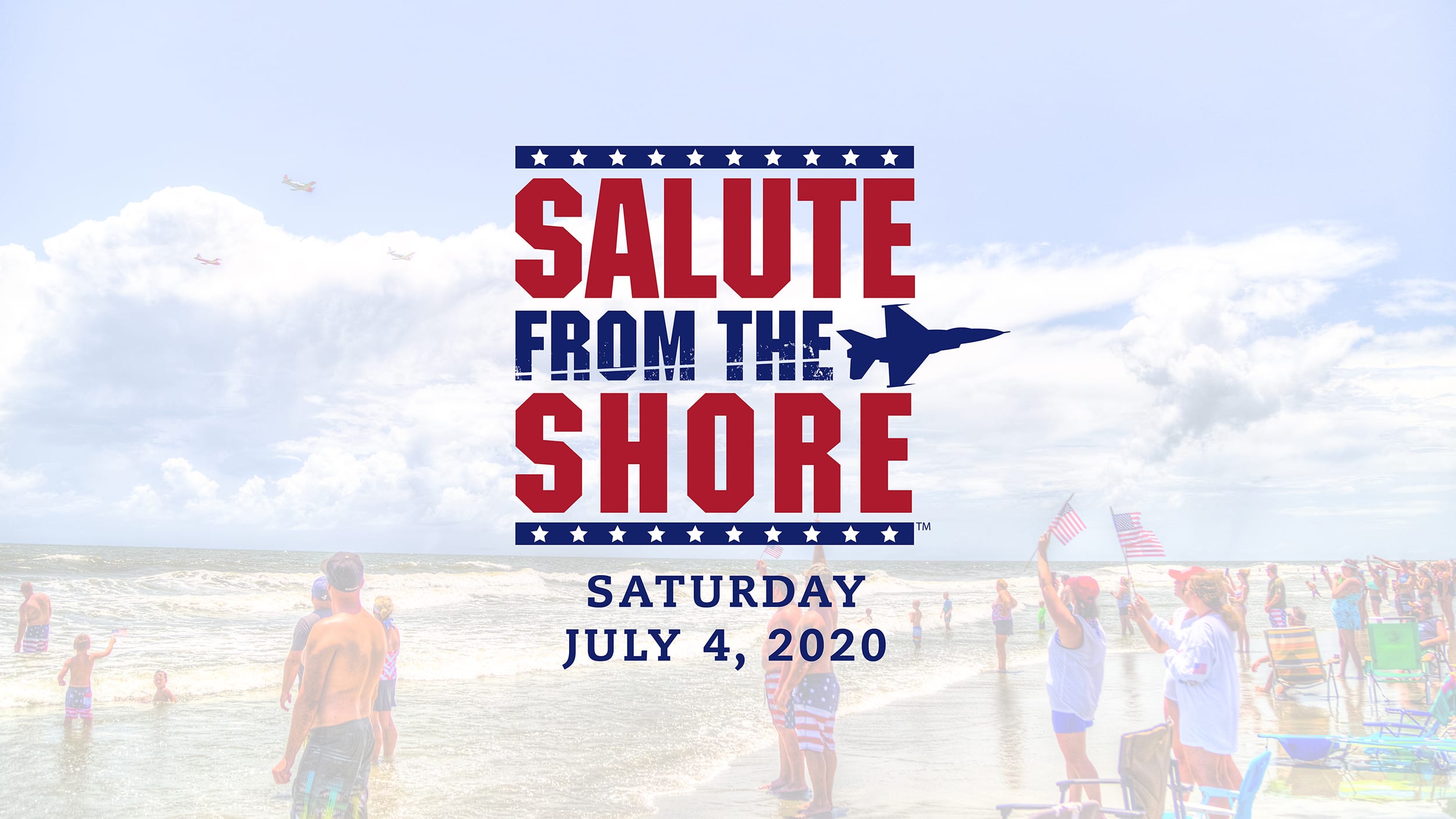 Salute from the Shore is coming back for the 11th year in a row this Independence Day. 
Whether you have attended Salute from the Shore every year with your family over the last decade or you have plans to start a new tradition this summer, we welcome you to join us all on the beach this 4th of July for a very patriotic afternoon. Planes—both current military plans and privately owned vintage planes—will take off from the northern end of our coastline just outside of Myrtle Beach and will fly along the coastline to Hilton Head Island. Join in with thousands of Americans as we stand together along our state's beautiful beaches and salute to the planes as they fly overhead!
It's a truly patriotic celebration that all ages can enjoy. We love seeing how everyone chooses to dress up in their favorite red, white, and blue outfits and the different displays that friend and family groups set up together on the beach. We've seen it all—giant sandcastles, huge American flags, coordinating group outfits, and more. We are so excited to see the celebrations on the beach this summer!
Stay tuned to our social media channels as we share more about how you can join in on the Salute from the Shore celebrations.
We'll see you in July!