You probably already know, we are flying despite the sequestration – what great news!
While this year's flyover will be somewhat different, we've managed to include the entire South Carolina coast again this year. There won't be any F-16s flying for the 4th Annual Salute from the Shore, but we have several vintage aircraft from WWII to cover the coast.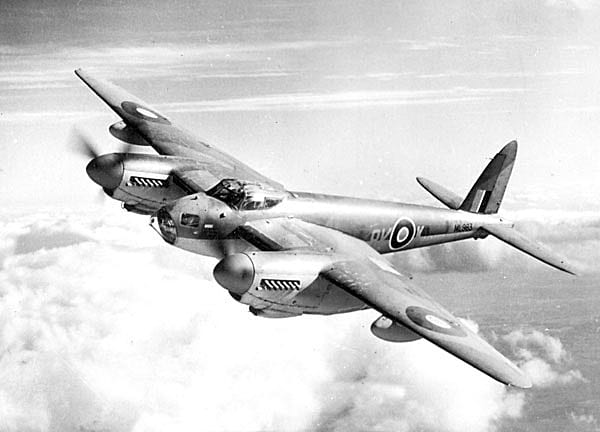 Here's a snapshot of a Mosquito Aircraft used in WWII. We're excited to bring you a host of vintage aircraft in color on July 4th beginning at 1:00pm from Myrtle Beach.
Stay tuned for a flight schedule, which will be posted soon.