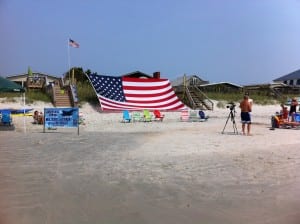 To our armed forces and their families around the world, we thank you for your service and are honored by your sacrifice. It is because of you that we are able to salute you from the very shores you work to protect!
Many thanks to the 77th Fighter Squadron "The Gamblers" of the 20th Fighter Wing at Shaw Air Force Base, some of whom are currently deployed overseas. We dedicate this Salute to you and your families!
Please post your stories, pictures and videos here!
Also, become a fan of our page and follow Salute from the Shore II!