We are pleased to announce that several vintage aircraft from WWII will take off from Myrtle Beach area beginning at 1:00pm on July 4th. Our vintage aircraft fleet can't fly long distances, so the flyover this year will take place in groups along the major beaches from the top of the South Carolina Coast to the bottom. See below for this year's flight schedule.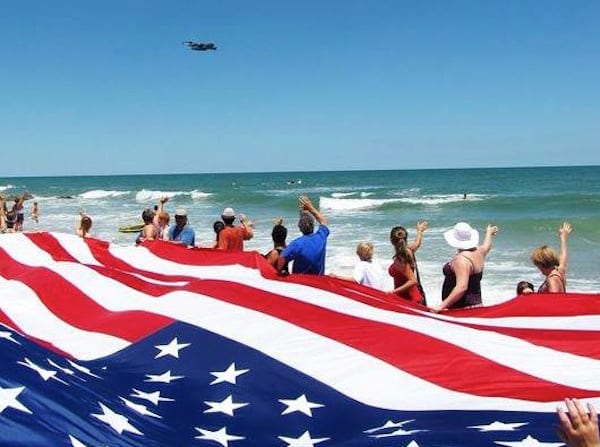 1:00 PM Cherry Grove Pier
1:02 PM North Myrtle Beach
1:05 PM Apache Pier
1:07 PM 14th Ave Pier
1:09 PM Springmaide Pier
1:12 PM Surfside Pier
1:16 PM Murrells Inlet Jetties
1:18 PM Litchfield
1:19 PM Pawleys Island
1:22 PM DeBordieu
1:40 PM Isle of Palms
1:42 PM Sullivans Island
1:47 PM Folly Beach
1:49 PM Kiawah
1:50 PM Seabrook Island
1:56 PM Edisto Island
2:00 PM Hunting Island
2:06 PM Hilton Head
Make plans to find you way to the beach on the July 4 afternoon. Want more information about How to Salute? Follow the link and read the details. Want to know more about Salute from the Shore? Click here and read our Mission.